The Order of Interbeing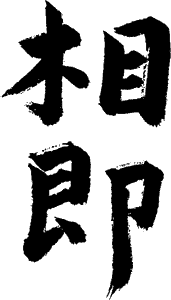 In the mid-1960s, Thich Nhat Hanh (Thây) founded the Order of Interbeing (Tiep Hien) to respond to hatred and violence in Vietnam. Based on Buddha's teachings in the Indra's Net Sutra, the Fourteen Mindfulness Trainings are the vows of the Order.
The Order of Interbeing consists of a core community and an extended community.  Charlotte Community of Mindfulness has three core community members. During his 2011 North American retreats, Thich Nhat Hanh ordained Guido deBest (Dharma name True Peaceful Lake) and Linda Ellis (Dharma Name True Red Magnolia). Thich Nhat Hanh ordained our Dharma Teacher Leslie Rawls (Dharma Name True Realm of Awakening) in 1995.
The Fourteen Mindfulness Trainings are guidelines for mindful living that help us respond to suffering, in and around us. They are the clerical vows of the Order of Interbeing. Members of the core community have taken vows to observe the Trainings and made other commitments commensurate with their clerical ordination. Dharma Teacher Leslie Rawls is a senior member in the Core Community of the Order of Interbeing. Extended community members aspire to live up to the spirit of the Order, but have not formally taken the vows.
Click here to read the Fourteen Mindfulness Trainings of the Order of Interbeing.
You may also find more information on the International Order of Interbeing at its website www.orderofinterbeing.org.