Upcoming Regional Events
with Plum Village Dharma Teachers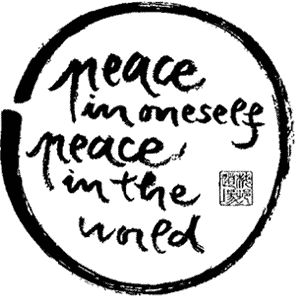 For a list of worldwide retreats with Plum Village Dharma teachers,
go to www.iamhome.org
*********************************************************
Sunday, November 13, 2016
10:30 AM - 3:30 PM
A Day of Mindfulness
with Charlotte Community of Mindfulness
Great Woods Zen Center
8015 Sullivan Dr.
Charlotte, North Carolina 28215
Preregistration is NOT required, but to help us plan, please RSVP to event@charlottemindfulness.org
No charge. All are welcome. We appreciate donations, which will be divided equally between Charlotte Community of Mindfulness and Great Woods Zen Center. Note: Between 8:30-9:45 we will enjoy our regular session at Myers Park Baptist Church. What to bring? Vegetarian or vegan lunch item to share, plate, cup, eating utensils, blanket or yoga mat, and cushion if you have one. Some cushions and benches will be available for use.
Suitable for new and experienced practitioners.
For a downloadable flyer, please click here.
***********************************************************
September 21-24, 2017
From Dualism to Understanding
A retreat in the tradition of Thich Nhat Hanh
with Dharmacharya Leslie Rawls
Southern Dharma Retreat Center, Spring Creek, North Carolina
The Buddha taught that blaming, judging, and comparing minds always cause suffering. We experience this truth regularly through habitually judging ourselves and others in ways that separate us, strengthen ego, and blind us to the truth of Interbeing. In this retreat, we will explore and practice with Buddhist teachings to help us let go of dualistic and discriminative thinking and transform discrimination into understanding. Teachings and practice will focus on the Diamond Sutra. The retreat will offer formal and informal mindfulness meditation periods, daily Dharma talks by the teacher, private practice interviews, small group discussion, and personal practice time to enjoy the stillness and beauty of Southern Dharma.

Registration opens in January 2017. www.southerndharma.org
Suitable for new and experienced practitioners.
***********************************************************