Upcoming Regional Events
with Plum Village Dharma Teachers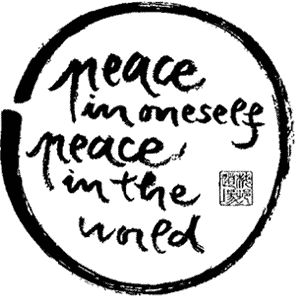 For a list of worldwide retreats with Plum Village Dharma teachers,
go to www.iamhome.org
************************************************************
November 15 and November 16, 2014
Gratitude
A non-residential retreat in the tradition of Thich Nhat Hanh
with Dharmacharya Leslie Rawls
Knoxville, Tennessee
This retreat will include a full day of mindfulness Saturday and an afternoon Sangha gathering Sunday that will include a Five Mindfulness Trainings Transmission Ceremony.
Sponsored by Mountain Solid, Water Reflecting Sangha
http://knoxmindful.org
info@knoxmindful.org

************************************************************
November 17, 2014
Gratitude
An Evening of Mindfulness with Dharmacharya Leslie Rawls
Asheville, NC

Sponsored by Mountain Mindfulness Sangha
http://www.mountainmindfulness.org

************************************************************
Thursday, April 16 - Sunday, April 19, 2015
A Heart's Awakening
A retreat in the tradition of Thich Nhat Hanh
with Dharmacharya Leslie Rawls
Southern Dharma Retreat Center, Spring Creek, NC
Registration: http://www.southerndharma.org/retreat_rawls.shtml
This retreat invites our hearts to awaken as the beautiful mountains awaken in the spring. Teachings will focus on the six paramitas, practices of perfection that lead to the shore of understanding. The paramitas invite our hearts to awaken to our great capacities to offer peace and love in a suffering world. Daily practices will be grounded in the Buddha's teachings on living in the present moment. This silent retreat will include sitting and walking meditation, daily Dharma talks by Leslie, and private practice interviews with the teacher, group outdoor walking meditation, small group sharing, and individual practice and reflection periods. Suitable for new and experienced practitioners.
************************************************************
Friday, May 22 - Monday, May 25, 2015
The 7th Annual Memorial Day weekend retreat
in the tradition of Thich Nhat Hanh
with Dharmacharyas Chan Huy and Leslie Rawls
Catholic Conference Center, Hickory, NC
Mark your calendars! Details in early 2015.
************************************************************