Upcoming Regional Events
with Plum Village Dharma Teachers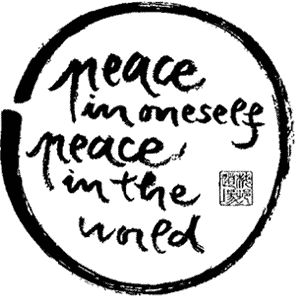 For a list of worldwide retreats with Plum Village Dharma teachers,
go to www.iamhome.org
*********************************************************
May 28-30, 2016 (Saturday through Monday)
Memorial Day weekend retreat
with Dharmacharya Chan Huy
(Leslie Rawls will not be teaching this retreat this year.)
Friday, May 27: Day of Mindfulness
for Order of Interbeing members and currently-mentoring aspirants
St. Francis Springs Prayer Center, Stoneville, North Carolina
A time of rich meditative practice and mindfulness with each breath in the silence of St. Francis Springs Prayer Center. This retreat will be largely in silence with sitting and walking meditation, Dharma talks by the teachers, small group sharing, and private practice interviews with the teachers.
Friday, May 27: Day of Mindfulness of Order of Interbeing members and currently-mentoring aspirants
Suitable for new and experienced practitioners.
***********************************************************
September 21-25, 2016
Wake Up! Meditation on the Cushion and in Daily Life
A retreat in the tradition of Thich Nhat Hanh
with Dharmacharya Leslie Rawls
Southern Dharma Retreat Center, Spring Creek, North Carolina
The Buddha became enlightened during sitting meditation and then continued awakening with every step and every breath the rest of his life. We'll practice sitting and walking meditation, investigating techniques to encourage our own awakening both on the cushion and as we move through the wondrous beauty of the Southern Dharma in early fall. Following the Buddha's example, we'll also practice taking full awareness into daily activities — waking to the precious nature of life. Our practice will be grounded in the Buddha's teachings on mindfulness, meditation, and living in the present. In addition to formal meditation, the retreat will include working meditation, outdoor walking meditation, personal practice and reflection time, Dharma talks by the teacher, small group sharing, and private practice interviews with the teacher. A welcome, focused respite in a beautiful setting to nourish our heart's intention to live an awakened life.

Registration opens in January 2016. www.southerndharma.org
Suitable for new and experienced practitioners.
***********************************************************